Good morning, Highlanders! Welcome to another edition of Career Thursdays on the Alumni Blog. This article comes to us from UCR Alumna, Stacey Marone. Stacey Marone is a freelance writer. She likes learning new languages and exploring the world as well as helping people to make their life easier. In her free time she also does volunteer work and organizes some activities for children. You can follow her on twitter. As always, I will be inserting my comments with an asterisk and italics.
How to turn from Intern into a Permanent Employee
Most students take an internship in order to gain experience and complete their college courses. However, some students set their minds on getting jobs via their internships. Companies hiring interns to work full-time is not unheard of, but it is certainly not as common as you may think. Here are a few foolproof tips that will push you over the finish line in your race to become gainfully employed.
There is no guarantee that you will get a full-time job after your internship
Your first job should be to adjust your expectations. Most college graduates do not get a job out of their internship. An internship is supposed to give you experience to be more marketable when you begin your job search. Adjust your expectations, and you may avoid disappointment if you don't get a full time job after completing an internship. Do your job and get as much experience as you can so that you may fully benefit from your internship. You may also find that your chosen career path is boring or pointless, which may prompt you to aim for a different job when you are on the full-time job hunt. Plenty of people change their careers a few years after obtaining their first job out of college. *Every internship or part-time job you have is a learning experience for the type of career you should aim for after graduation. Sometimes you have a good experience, and sometimes you don't, and that's okay because it means you're one step closer to finding a career that you love. These jobs are stepping stones to helping you find your passion. Try to stick out jobs for a year or two to learn what you can in that position and then think about moving on to something that better fits your skills and interests.
For example, Leonard Nimoy had a masters of arts in bilingual education–little did he know he would be wrestling with aliens and doing voiceover work in his future. Even Rowan Atkinson was studying a master's program in electrical engineering before he quit to make epic amounts of money as a funny man that doesn't speak (known as Mr. Bean).
Network within the job and make friends that you can use at a later date
This is the oldest trick in the book. Network and make friends within the intern job. Make friends with the staff, associates and managers. Give them the gift of missing you, so that they are more likely to tell you about job openings, and are more likely to hire you after your internship. Don't be too needy and don't make it appear like you are trying too hard. Think of it as courting potential employers. *To me, this means making your rounds to as many people as possible when you're in your internship. Do informational interviews within your department and outside of your department to continue that research to understand yourself better, which will lead you to a more fulfilling career after your internship. You never know who knows someone else within or outside of the organization. They could make the introduction to someone who has the ability to offer you a job.
Network outside of your job to make business and working contacts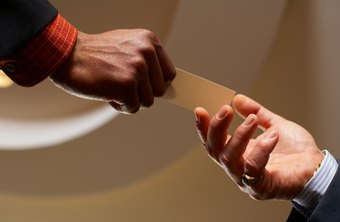 While you work as an intern, you will meet plenty of new people. Maybe you will meet clients, customers, patients and so forth. You may also meet other people in the profession. Make friends wherever you can and connect with them on LinkedIn. Keep them as contacts because you may be able to seek their help in the future. If the company uses intermediary companies and/or outsourcing companies such as ScholarAdvisor, then you should even try to make friends with them. Try to stay in the loop so that you are more able to take advantage of future changes in the company. *I think the "keeping in touch" part of networking is the hardest part! People get busy in life or at work. Make sure you're keeping in touch with the people you connected with the most, even if you shoot them an email once a quarter with an update about your work life. They may not write you back, but you're keeping them informed and your name is popping up on their emails, which makes you more likely to get a call if they're looking to fill a position that you're qualified for.
Take the initiative and do a little more than the average intern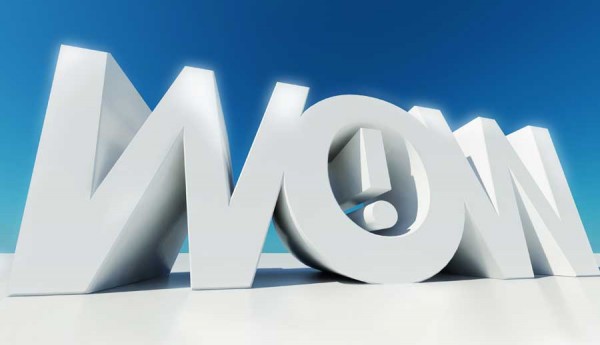 This does not mean staying longer than your scheduled hours. Repeat – Do not work overtime! You may create an image that suggests you like the job, but you also need to show that you are an active and busy individual that is just as needed outside of work. *Make sure you're going above and beyond the call of duty within the scope of your employment. Some jobs may require longer hours due to projects or events that go on. Ask your supervisor if you're allowed to stay, they may have strict policies against that. You might think it looks like you're working harder, but they might see it as you taking advantage of the company. Understand the parameters of your employment.
Find somebody to talk you up to the management
Get your own workplace fan. This is a person that thinks you are doing a good job. They may be impressed because the last intern was terrible, or because they are easily impressed or because they have simply taken to you; whatever the reason, stick to that person, so that he or she can be your champion when the right people are around. Try to encourage fans of your work by helping out other people when you can. Try to find somebody that has a little sway with the company. *Having a good boss or good co-workers that you can count on will help you greatly in your work life, whether they're from your internship, part-time job, or full-time job, make sure people understand what you do within an organization and why your job is valuable to the company. When management team meetings come around and your boss is in there with proof of how awesome your work is, that's going to speak very highly of you within that organization.
Maintain a genuine interest in the job
If the work genuinely interests you, then it will show. You may not have a smile on your face every day (though you should try), but your attitude, your manner and your work output will show that you care about the job and that you have a genuine interest in the work. *I read an article the other day about people and how excited they are on their first day of a new job and how we need to continue that excitement until our last day. This is not going to be easy in many cases but if you go into each day of working thinking that today is going to be a great day, it probably will be a great day! I went to a happiness seminar and the speaker shared that if you're having a hard time finding joy in your work, you should make some time at the end of the week to think of three good things that happened at work. Try to keep them very work-related rather than personal relationships you have at work but write those three good things, and I bet that you'll start enjoying your work more with this positive attitude.
Look like you are having a great time
Put yourself in your manager's shoes. There are three interns: one always looks like he or she is concentrating, the other has a neutral appearance most days, and one always looks happy. Which would you consider hiring? Wouldn't you hire the one that looks like he or she genuinely enjoys the job? Being good is only part of the process, being noticed is the other half. You need be the "seen to be doing." *Make sure you say good morning to people when they walk into the office. Chit-chat with people about how their weekend was, go out to lunch with co-workers. Try to get to know people on more than just what they do for work. Sometimes my colleagues and I will take a break in the morning or afternoon and walk around campus and just talk about life, sometimes we'll enjoy a yoga or workout class offered at the Student Rec Center. This gives us a chance to connect personally and which, I believe, allows us to be better colleagues when we're doing our jobs.
Ask if you may be considered for a job after you have finished your internship
Don't do it right away–that is what all the spotty newbies do. Wait until you are around 2/3rds of the way into your internship. Show up every day with a smile on your face and make it appear as if you are having a great time working there, even if you're not. When you ask to be considered, say how great it is working there and segue into something such as, "What does an  intern need to do to get a full-time job here?" Your boss will probably give you a viable option at that point. *Especially if you love your internship, your co-workers and everything about your company, start talking to your boss about entry level positions within the company and express your interest in staying there. They're going to love your enthusiasm and passion for the company. Maybe even see if they could set up some informational interviews for you within other departments if they can't hire you right away. Talking to as many people as possible is going to help you exponentially in your job search, whether you stay within that company or not.
Ask fewer questions
Okay, you would be forgiven for thinking that this tip is some sort of joke, but it is not. Once you have learned the job, you may have few questions here and there, but you need to find the answers yourself, or ask a different colleague each time. Managers and bosses do not like employees asking questions. *Ask questions if you have them but make sure you're not asking too many questions. You want to make sure you look like you know what you're doing while at the same time adhering to company policy. If there's a question about policy and procedure or something about financials, by all means ask before you make a decision that could harm the company. Ask smart questions and your supervisor and colleagues will appreciate your professionalism more. You want to be inquisitive and competent.